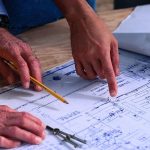 Before you set up your Franchise HR Department, the first question you need to answer is "why"? Why do you need an HR Department? Be sure your needs for the Franchise HR Department are business driven so that you can tie the functions of HR to your business strategy – mission, vision, objectives, values.
Your business reason's for starting an HR department will dictate what you need to do. There are basically 8 key areas of Franchise HR that you need to think about:
Recruitment (job descriptions, application, posting, interview guides, evaluation form, offer letter)
Training and Development (new hire orientation, employee development)
Benefits and Compensation (pay structure, time tracking, medical, other perks)
Communications (all staff meetings, handbook, newsletters)
Employee Relations (manager training/coaching, discipline process, culture, retention)
Recordkeeping (employee files, reporting)
Health, Safety, and Security
Legal Compliance (state and federal laws)
Depending on your goals, you may need all or only some of these functions as you start up your HR department. At a minimum though, you'll want to think about:
Obtaining state and federal mandated posters
Creating Personnel Files for each employee
Creating an I-9 file to store all employee I-9s
Identifying key policies and procedures for your business
Developing an employee handbook to keep everyone on the same road map for expectations
Assembling the basic forms needed for all employees – I9, Emergency Contact Forms, W4, State Tax Form
Establishing a workers compensation account (varies by state)
Determining a process or solution for paying employees (in-house or payroll provider)
Assessing what benefits you will offer employees (not just medical coverage)
Finally, as you are establishing the HR Department, you'll need to determine who is going to manage and run the department. How many staff will you need? The typical rule of thumb is one HR person for every 100 employees, but this varies. Who will HR report to? If your employees are valuable to you, HR would likely report to the CEO/President to ensure HR has the support needed to take care of employees.
Last but not least, don't hesitate to ask for help. Laws change and people change. So you'll always have a need to improve your HR function.
When you are in the infancy stage of a Franchise HR Department, oftentimes your "strategy" is to just get things up and running. There is so much to Human Resources Management that it can be difficult to know where to start while being confident you aren't forgetting something important. Strategic HR, inc. feels your pain having helped many small companies start or grow their HR function. Let us share our years of experience getting HR "off the ground". We have great tools to help, including our Virtual Franchise HR portal and our Franchise HR Coach that can assist you with getting started and successfully growing your HR function. For a demo of these or other tools please contact Robin Throckmorton
Robin's company, Strategic HR, inc., is a proud winner of the Small Business of the Year award in 2013 presented by the Cincinnati USA Regional Chamber of Commerce. Previous awards also included: Small Business Excellence 10 under 10 Award in 2008 & 2009, Finalist for Small Business Excellence and Woman of the Year 2010. Operating since 1995, strategic HR, inc. serves all industries and provides continuous outreach to the community.