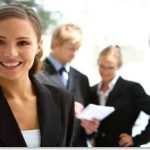 Hiring is picking up as the economy tries to determine whether to edge forward, stay pat, or rescind a bit. Despite a large number of unemployed, filling a job opening isn't quite as easy as "shooting fish in a barrel". The hiring methods you once used prior to the recession may not be as effective today as they once were. There is a talent shortage on the horizon (if it isn't already here) and it will take something different to navigate this new paradigm. How can you tell if you will need professional help with your franchise recruitment efforts?
10.         The Help Wanted sign is becoming less effective.
9.            $1,200 seems a bit steep for a newspaper job posting.
8.            You posted your job and received 500 applications.
7.            You posted your job and received 2 applications.
6.            You're in the middle of open enrollment and don't have time for lunch, let alone hiring.
5.            The hiring manager has never conducted an interview and needs training.
4.            The last new hire quit after two days – what did we do wrong?
3.            You have 3 weeks to fill a job, not 3 months.
2.            You've never recruited for a [insert title here] before and don't know where to start.
And the number one sign you need Recruitment help…
1. You cringe at the thought of writing job postings, sourcing applicants, reviewing resumes, interviewing candidates, providing feedback, checking references, searching for financial/criminal backgrounds and negotiating salaries!
Franchise recruitment is a big job; it takes time and can be expensive – but it must be done well. Technology has changed the way people look for jobs and how companies look for their next employee. To make things even more difficult there are also serious legal ramifications for not conducting your job search properly. We provide cost-effective outsourced recruitment solutions that ebb and flows with your business.  Why not start that now?
Robin's company, Strategic HR, inc., is a proud winner of the Small Business of the Year award presented by the Cincinnati USA Regional Chamber of Commerce. Previous awards also included: Small Business Excellence 10 under 10 Award in 2008 & 2009, Finalist for Small Business Excellence and Woman of the Year 2010. Operating since 1995, strategic HR, inc. serves all industries and provides continuous outreach to the community.