We were excited to interview Jim Hunter, CEO and President of House Doctors to learn exactly how he was able to rebuild the brand to be the great franchise success story it is today!
Jim is the executive in charge of coaching and guiding the Corporate team in the day-to-day operations of the Company as well as creating the vision, setting the goals and executing the Company's long-term plan of action in the Home Improvement Industry.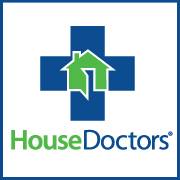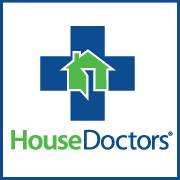 Why is a handyman franchise an exciting opportunity?
Indicators of remodeling trends predict that remodeling activity will see double digit increases on last year's already improved market. A better economy and improved housing conditions are helping consumers feel more confident. Combine that with aging homes and aging boomers, energy and indoor air quality concerns, increasing storm damage, introduction of new products, services and new technology and you get a recipe for strong growth in remodeling, repair, replacement and home improvements well into the future.
Who is House Doctors?
House Doctors is a franchise organization that started in the 90's. It was one of the first companies to bring professionalism to the handyman industry. Today our franchisees across the U.S. have teams of technicians helping busy homeowners, dual income families and seniors with all the property repair, maintenance and light remodeling needs on their to do lists. House Doctors is now operating in 23 States.
How does House Doctors make home improvements easier for homeowners?
Everyone has a somewhat scary handyman or remodeling story about how they were let down one way or another. We don't believe it should be so difficult today to find a reliable home improvement service provider who offers quality work and value for money. House Doctors is making it easier for customers one project at a time.
You recently purchased House Doctors, what prompted your decision to do so?
Like Ray Kroc with McDonalds and Howard Shultz with Starbucks I saw more of an opportunity than the previous owner. Interestingly enough  both of those guys also worked with their respective Companies before deciding to buy them.
Since you purchased House Doctors how is the company doing?
Fantastic!! Obviously we're going through a transition period but we're getting there. May 2014 franchise revenues are up 45% in comparison to May 2013. 12 new franchisees have recently joined our Network and we have introduced a number of new strategic partners.
What sets House Doctors apart from the competition?
From a homeowners perspective a live person answering the phone, immediate scheduling; uniformed, insured, Technicians turning up on time in decaled vans; our guarantee. From a prospective franchisees perspective…the opportunity to get into this market. I've been in franchising since '88 and I've never seen a franchise that offers so much upside potential for a franchisee.
Why is House Doctors a sustainable business for someone to get involved in, in the current economy?
Remodeling and home repairs are a 150 Million Dollar Plus Market that's here to stay. It's listed as an industry that will always be there. We have to live somewhere and it's not likely to be overtaken by technology any day soon. Every property out there needs repaired, maintained and improved. So it's huge and some niches like energy efficiency and aging in place didn't even exist a few years ago and now their growing at a phenomenal rate. Think of the aging housing stock and the aging population.  Did you know that over 50% of the U.S. home improvements are done for people 55 and over, many of them boomers, and remember another 10,000 boomers are turning 65 every day for the next 17 years. That's just one of our growth niches however it's an interesting one to consider.
In the U.S. we've built thousands of homes over the last 50-60 years with little thought about living comfortably or safely in them as we age and according to AARP 82% of us want to do just that. That's why aging in place, or the modifying of those homes, is the fastest growing part of the remodeling industry today and another great opportunity for House Doctors.
What is the future for House Doctors?
Our aim is to build a National Company, one project at a time, that creates value for our franchisees, our employees, and our shareholders. Our model continues to evolve and grow stronger presenting us with an increasing amount of opportunities. We're building a network of installers, handymen, and remodelers and a database of satisfied customers. We also continue to strengthen our list of strategic partners so we can introduce more products and services to those customers. We're planning to open 300-400 franchises in the US and already have additional interest from overseas.
What can you tell us about the support a franchisee will receive from the franchisor if they join House Doctors?
We offer operational and marketing support through the life of your franchise. As an example as soon as you become a franchisee you are immediately put on our Fast Start Training Program. This program can be for as long as 4-6 weeks. You ca We work with you as you go through a checklist of over 100 items. Covering these items pre-classroom training means that you come to your week in Cincinnati prepared. During that week of classroom training you learn how to run one of these businesses. We work with you preparing a Budget, and Marketing and Business Plan. We train you on our systems and procedures, the competitive advantages of our model, lead generation,  hiring, customer retention and much more. You're ready to hit the ground running after that but it doesn't stop there. We put you on an Academy program when you start. We'll be talking with you at least once a week either on operations or marketing topics. We're comparing your progress against your plan and against other franchisees. We also partner you with an existing franchisee as a Mentor. It's all very intense during your first year so you start off well and build the right foundation. Our franchisees ramp up over 70% faster than they ever did before and these programs are part of the reason.
When you also consider the benefits franchisees enjoy through the privileged relationships negotiated nationally with vendors and national partners that can save franchisees thousands in running costs it's a pretty strong program and one of the reasons we get great validation from our existing owners.
What are the benefits in joining a franchise concept versus starting a business on their own?
There are all sorts of stats that show starting a franchise is much less of a risk than starting a business on your own. However I was a franchisee at one time myself so I can tell you what I found from my own personal experience. I bought a franchise in 1988 in the printing industry. An industry I had no previous experience in. I knew nothing about printing before I looked at the franchise. I met loads of great people including an Astronaut and a member of the Entrepreneur Hall of Fame and I grew that printing franchise for 10 consecutive years before I sold it. I improved my lifestyle, and increased my income and net worth during that time. I sold the business and did a trip around the world. That's franchising.
Could I have started a printing business myself and had the same success?
I believe a big part of my business success was down to having a strong partnership with a great franchisor. In business for yourself but not by yourself is what they say franchising is all about and I don't believe that there is a stronger business model when you get the fit right. Bring a good work ethic to a franchise and then follow the systems and procedures they offer to success.
Be sure to connect with Jim Hunter on LinkedIn and learn more about the House Doctors franchise opportunity.