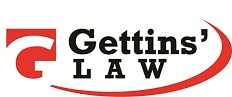 It is that time of year again, when franchisors are busy filing state franchise registrations. The state of Maryland has a few tips for all those filers. The tips can be found on the State of Maryland's website, but I want to share a couple. Here are 5 tips taken from the Maryland Franchise Examiners:
Do not ignore the requirement in Item 12 to specifically disclose whether or not the franchisor provides an "exclusive territory." We covered this topic in one of our posts. For more information see:

http://gettinslaw.com/blog/2012/10/25/lets-get-physical-about-exclusivity/

Make sure the dollar figures on the FTC cover page match the corresponding dollar figures disclosed in Items 5 and 7.
Make sure that the franchise and company owned outlet totals disclosed in Table 1 of Item 20 match the corresponding totals in Table 3 and Table 4.
Do not add more disclaimer language than is specified under the FTC Rule [and, where applicable, the NASAA Commentary], or repeat the disclaimer language multiple times.
Include the correct "issuance date" on both the FTC cover page and receipt pages of the FDD. The issuance date is the date the franchisor finalizes that version of the FDD. The "effective date" is the date when a state formally registers the FDD.
To see the Maryland Security Regulations advise for registration visit: http://www.oag.state.md.us/Securities/Franchise_Registration_Application_1_2014.pdf
Post originally published at Gettins' Law Blog.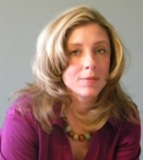 I began my legal career serving as in-house corporate and general counsel, working for national brands. Currently, in private practice at Gettins' Law, I continue to bring my legal services to national brands and local business owners. I am a member of the Ohio State Bar Association, American Bar Association, American Bar Association's Forum on Franchising. As a life long dog lover and dog owner, I am proud to be the treasurer and voluntary attorney for Harlequin Haven Great Dane Rescue.