It's amazing how many organizations and businesses still don't use a Social Media Management Dashboard. When I say that it's amazing, I really mean that. Any franchisor that does not already understand that social media is the key to their future success has essentially hung out the "closed for business" sign and is waiting for someone to tell them. With the myriad of networks out there that need to be worked and monitored, there are only two viable options: have a large staff devoted to social media or get the software to take care of your social media tracking.
Here are 10 ways a social media dashboard can save you time.
1. Track your Competition
You not only need to know what's going on with your own business, but you also need to know where you stand with your competition in the space. You can just as easily track them as you do yourself with the right searches set up.
2. Time Management
This is key. Productivity is all-important to be efficient, and having a staff to take care of your social exploits is just too expensive for most. As one business owner pointed out recently, he used to spend 10 minutes per client per day just responding to and checking on their engagement in the social space. That's all day long. With the help of a social media dashboard, he now spends 20 minutes per month instead.

3. Brand Management
Using the dashboard allows you to set up keyword searches that will track what people are saying about you and your product or service. Being able to find these quickly and engage the commentators can prevent trying to put out forest fires of bad sentiment later, or encourage good sentiment now.

4. Schedule and Auto-Respond
This is also time management. If you want to post several times a day to different networks, they need to be spread out. The scheduler feature of a dashboard lets you spend some time once a week or a month setting up what you want to send and when, and then let it do its thing. The auto-responder also lets you be engaged with your audience without having to stare at the screen all day. Setting up simple Thank You messages for comments or similar things can make sure that they don't feel like they are wasting their time posting, then later you can get back to them in a more detailed fashion if warranted.

5. Find New Customers
When you can track what people are talking about, you can narrow in on those who seem to have an interest in what you have to offer, so that you can engage them and win them over.
6. See How Effective Each Post Is
Each message or post that you throw up on the screen can be tracked to see if anyone is responding to it. Knowing this is important because it allows you to find out what is effective and what is a flop.

7. Collaboration
Most dashboards give you collaborative power so that coworkers across the building or across the world can work together on your social media campaign, increasing both productivity and effectiveness.
8. Track More Than Just Social Sites
With a good social media dashboard, you can also track what's being said about you on blogs and RSS feeds, as well as other various sources. Not everything is said on Facebook and Twitter, and this can often give you even more insight since when someone bothers to comment on a blog post, they usually have something to say that you should be listening to.
9. Find Out if Your Traffic is Coming From Social Sources
The visits to your website – where are they coming from? Knowing whether they came from a Google search or a social click-through lets you know where you need to focus your energy.

10. It Makes You Look Smart
Oh, they may tell you that you're a geek to your face, but secretly they know that you are a genius for having the business savvy to use one.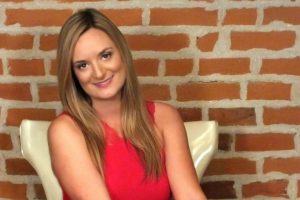 Michelle Hummel is CEO of Web Strategy Plus a full-service digital marketing agency focused on Franchise Marketing. She was recently nominated for the Woman-Owned Business of the Year! She's a passionate Social Media Trainer with 15+ years of successful online business development, sales, and marketing experience. She also holds a valuable Internet Marketing Degree however with the ever-changing world of web marketing she strives to learn something new every day. 
She travels Nationwide visiting her 22 Social Media Enthusiasts Chapters delivering in-depth social media training. She also provides Social Media Certifications through founding Web Media University. A current contributing editor to The Franchise Dictionary Magazine and she has written 3 books in her series called, "The Social Media Magnet: Everything You Need to Know to Attract Customers with Social Media", where she shares her best-kept secrets to success. She also specializes in helping Franchisors and Franchisees develop an integrated web marketing program to drive leads. She's available for interviews via email, telephone, Skype video, news segments on location, and more. Just let her know how she can help!