Proud Sponsor Of The Web Media University Social Media Certification Programs

The only program of its kind that not only shows you exactly how to attract high-quality leads using social media like a pro – but also helps you create magnetic social media sales funnels to easily drive dozens or even hundreds of new customers to your services every month. See the content overviews below to determine which course is best for your needs.

You will go from feeling lost and frustrated with marketing online to putting together a profitable social media marketing strategy effortlessly every day!
Join a beginner or advanced workshop to create a winning social media game plan. See the content overviews below to determine which course is best for your needs.
Beginner Marketing Strategies Content Overview
Learn how to find and engage with your target audience on the right Social Media networks for your business
Intro to the Social Media Management role and best practices
In-depth analysis and review of your current social media strategy
In-depth analysis and review of your top Competitors and a plan on how you can win in your industry
Break out Learning Session: Find the right social media targets for your business
Homework: Create Your Social Media Targeted Marketing Strategy
Learn how to build social media followers with an engaging content strategy that inspires Brand Advocates
Review best practices for developing an engaging content marketing strategy
Review tools & resources to help build your content and marketing campaigns
Break out Learning Session: Find the right content strategy for your business
Homework: Create Your Editorial Content Marketing Calendar
Review best practices for social media marketing
Implement your marketing strategy
Review Social Media Management Dashboard
Break out Learning Session: Set Up Your Social Media Management Dashboard
Homework: Input Your Editorial Calendar into Social Media Management Dashboard
Advanced Marketing Strategies Content Overview
Power-Up your Trello board to maximize your content planning strategy
In-depth review of Pay Per Click ad strategies for Facebook
Social Media Listening tools, how to use them to get results
Find the most popular hashtags and incorporate them into your strategy
Drive qualified traffic to your website with blog network marketing
Email autoresponders, how to set them up and why they are your secret salesman
How to create effective landing pages that convert leads
Measure which search keywords are the most valuable for your business
Review advanced marketing strategies: Loyalty Programs, Text Campaigns, and QR Codes
How to create content that makes people click with hypnotic headline writing
Advanced social media dashboard strategies: hashtags, link frames, create multiple user accounts, assign tasks, approve or reject created posts
Monitor social media content across the web to jump into a real-time conversation
How to create evergreen content to reschedule multiple top-performing posts for repeating
How to set up your review management system and get more positive reviews
Reporting, how to connect Google Analytics, read social media reports and what matters most
3 great ways to learn!
SELECT A LIVE VIRTUAL TRAINING DATE
SELECT AN IN-PERSON TRAINING DATE
Pass Exam to get Social Media Certification
You will receive a beautiful Social Media Management Certificate. For further credibility, you will also get a certification image badge to put on your LinkedIn profile.
See what other attendees are saying:
"This class was well worth the investment and Michelle is an excellent trainer. We've already built our social media strategy for the entire season and finally, feel like we can manage it effectively."
Mark Bersani, Owner of Loveland Canoe

"Michelle shared her expertise on how to successfully manage a social media strategy for a business. She started the class with an introduction to various media platforms. Then she provided me with tools and tips to create posts, grow our audience, and manage time. Great class!"
Molly Weaver, Capacity Coordinator, Covington Business Council

"Michelle did a great job of walking us through the various platforms. She was easy to understand and practical in her approach. I can honestly say that I am getting more clients than ever before by applying her social marketing strategies. I highly recommend this class for newbies as well as seasoned biz owners who want a good refresher. Thanks, Michelle."
Marla Cohen, Owner of Mantra Massage
"The Social Media Boot Camp was fantastic! Anyone looking to maximize and streamline their social media effort strategy…this is a must!!! Michelle and her team clearly make it a priority to stay on the cutting edge of the digital world."
Carrie Shoemaker, Marketing Director, St. Joseph Home Cincinnati
"The Development Dept. at Holly Hill attended this training (all 2 of us!). We left with our heads filled with new ideas and approaches about what we should be sharing, how often, and on what platform. Michelle really knows what she's doing and is excited to show everyone else how they can succeed in the world of social."
Dana Grothaus, Director of Development, Holly Hill Child and Family Services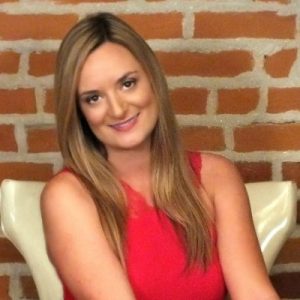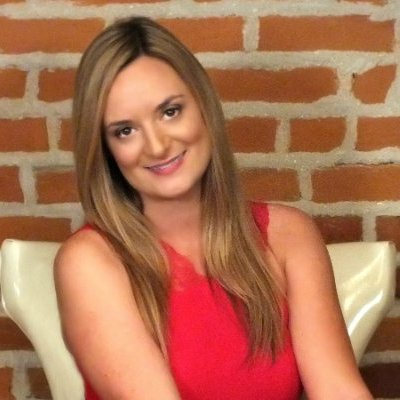 About Your Teacher, Michelle Hummel
Michelle holds a valuable Internet Marketing Degree and is a published author of three books in her series, "The Social Media Magnet: Everything You Need to Know to Attract Customers with Social Media", where she shares her best-kept secrets to success. Michelle travels Nationwide visiting 22 Chapters she has established for the Social Media Enthusiasts, giving back to local communities by providing free lunch, and learning to teach social media marketing strategies. She provides training to help Individuals and Corporations acquire Social Media Management Certification through Web Media University.

Michelle has recently been nominated for the Woman-Owned Business of the Year and is the current Winner of Cincinnati's Businessperson of the Year for both 2018 and 2019 via Alignable.

Michelle has been involved in the franchise marketing industry for 10 years. She is also the Founder of the Franchise Success Team where she has brought together a team of experts to form a full-service franchise consulting agency. She is also a current contributing editor providing educational content on social media marketing topics for The Franchise Woman and The Franchise Dictionary Magazine.
She will provide answers to specific questions that relate to your Industry and review Social Media tools and strategies that are right for your business.

Industries she specializes in for Hands-On Training:

Accountants
Authors/Writers
Construction
Educational Facilities
Entertainment
Fashion/Beauty/Fitness
Financial/Brokers/Insurance
Healthcare
Hospitality
Legal
Marketers/Agency
Musicians
Non Profits
Real Estate/Realtors/Home Builders
Recruiters
Restaurant
Retail
Sales
Travel