It would be hard to find a franchisor or franchisee owner who isn't interested in becoming even more successful. Regardless of where an owner or operator is at with their business, it always feels great to take your success to the next level.
When it comes to moving a business forward, digital marketing is a strategy that gets brought up a lot. While the concept of digital marketing always sounds great, plenty of businesses of all sizes fail to see the results they expect. In most cases, shortcomings are the result of challenges with getting digital marketing efforts going or keeping them on the right track.
Since we regularly speak with franchises across a wide range of industries about the issues they're having with digital marketing, we want to share some actionable advice that can help improve your franchise success:
Increase in Sales Process Efficiency
Even though marketing and sales may be separate disciplines, the two are very connected to each other. And when utilized correctly, digital marketing can make your sales process more efficient and ultimately more successful. The way that works is reviewing all the data and analytics related to your digital marketing efforts can provide a lot of insight into exactly what people do prior to buying. With this information, you can do everything from automating certain processes to score leads. These activities will ensure that your sales process only focuses on prospects with the highest likelihood of making a purchase.
Calculate ROI for Marketing
For a long time, looking at marketing spend returns was more of a ballpark guess than an actual calculation. But what's great about digital marketing is you can track exactly what you're getting back for the money you spend. Even if your digital marketing efforts are focused on getting people to pick up the phone and call, call tracking makes accurate ROI calculations possible. Using ROI data to the fullest is a powerful way to optimize future marketing budgets.
Think on a Personal Level
One reason franchisors and franchisees often struggle with digital marketing is they think they need to operate as a massive corporation. In reality, potential franchise owners or new customers want to connect with other people. That's why focusing on making digital marketing efforts personalized and authentic can have a big impact. Whether it's through social media, Google AdWords, blogging, or another digital marketing channel, always focusing on the best possible way to connect with the target audience is very powerful.
If you're ready for your company to be on social media but aren't sure how to get started, an experienced franchise social media agency can help you create and implement a very effective strategy.
If you're ready for your company to be on social media but aren't sure how to get started, an experienced social media consultant can help you create and implement a very effective strategy.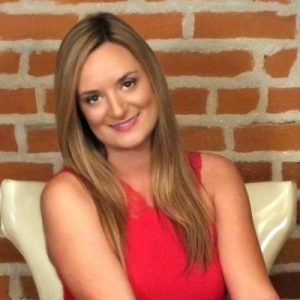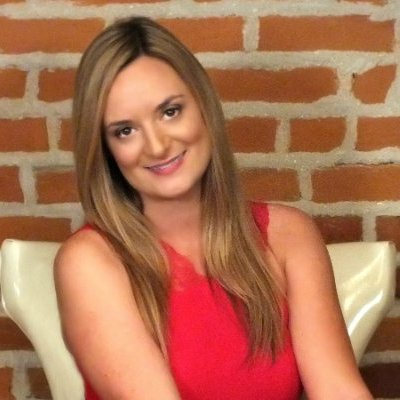 Michelle has been a franchise advisor for 15+ years. She also holds a valuable Internet Marketing Degree – however, with the ever-changing world of web marketing she strives to learn something new every day. Michelle can help you develop marketing, sales, and lead generation strategies that produce real results.

Michelle Hummel is CEO of Web Strategy Plus a full-service digital marketing agency focused on Franchise Marketing. She was recently nominated for the Woman-Owned Business of the Year! She's a passionate Social Media Trainer with 15+ years of successful online business development, sales, and marketing experience. 
She travels Nationwide visiting her 22 Social Media Enthusiasts Chapters she developed Nationwide delivering in-depth social media training. She also provides Social Media Certifications through founding Web Media University. A current contributing editor to The Franchise Dictionary Magazine and she has written 3 books in her series called, "The Social Media Magnet: Everything You Need to Know to Attract Customers with Social Media", where she shares her best-kept secrets to success. She also specializes in helping Franchisors and Franchisees develop an integrated web marketing program to drive leads. She's available for interviews via email, telephone, Skype video, news segments on location, and more. Just let her know how she can help!